Pet plastic canister with wide application
Views: 0 Author: Site Editor Publish Time: 2021-11-03 Origin: Site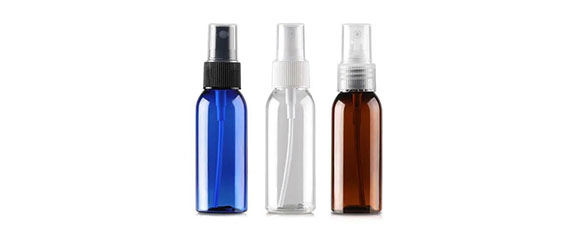 PET plastic canisters are not only widely used for packaging carbonated beverages, drinking water, fruit juices, enzymes and tea beverages, etc., they are the most used beverage packaging today, but also widely used in food, chemical, pharmaceutical packaging and many other fields. What is a pet plastic jar? What are its characteristics? How is it physically recycled?
What is a pet plastic container?
What are the characteristics of pet plastic cans?
How to physically recycle pet plain cans?
What is a pet plastic container?
PET plastic has a wide range of applications in the packaging field. Whether it is packaging film, roll material, or beer canister, PET plastic is used. But when these materials are discarded, they face the problem of how to deal with them. There are tens of billions of PET plastic canisters produced in China each year. It is estimated that by 2005, more than 500,000 tons of PET will be used in the manufacture of PET plastic canisters each year.
The recycling of PET plain canisters can not only solve environmental problems, but also serve as a new raw material resource to alleviate the contradiction of China's shortage of PET raw materials. People accordingly put forward a series of measures such as taking the road of sustainable development, green GDP strategy, circular economy strategy, and so on. It can be seen that the recycling of PET plastic cans is in line with the practical problems facing China, and is of great benefit to environmental protection, resource conservation, and sustainable development.
What are the characteristics of pet plastic cans?
Polyethylene terephthalate is the most important type of thermoplastic polyester. The English name is Polythylene terephthalate, referred to as PET or PETP (hereinafter referred to as PET), and is commonly known as polyester resin. It is a condensation polymer of terephthalic acid and ethylene glycol. Together with PBT, it is collectively referred to as thermoplastic polyester, or saturated polyester. PET is a milky white or light yellow highly crystalline polymer with a smooth and shiny surface. Creep resistance, fatigue resistance, good friction resistance and dimensional stability, low abrasion and high hardness, with the greatest toughness among thermoplastics; good electrical insulation performance, low temperature influence, but poor corona resistance. Non-toxic, weather resistance, good chemical resistance stability, low water absorption, resistance to weak acids and organic solvents. Therefore, pet plastic jars are conducive to environmental protection and resource saving.
How to physically recycle pet plain cans?
The physical recycling method of PET plastic canisters is relatively simple, mainly drying and pelletizing the cleaned PET plastic canister waste.
The physical treatment of PET plastic container is closely related to the sorting process. There are two main physical recycling methods: one is to cut waste PET plain canisters into pieces, separate HDPE, aluminum, paper and adhesives from PET, and then wash, dry, and pelletize the PET pieces; The non-PET canister caps, seat bottoms, labels and other impurities on waste PET plastic cans are separated by mechanical methods, and then washed, crushed, and pelletized. Recycled PET must not contain PVC impurities, otherwise it will affect the color of PET. When the amount of PVC mixed in is small, it can be separated manually on the conveyor belt, that is, PVC and PET plain canisters have different melting points in the stressed part when subjected to torsion, and the broken PET and PVC fragments are equipped with heaters and temperature Controlled conveyor belt, PVC is melted and adhered to the conveyor belt so that it can be separated from PET.
If you want to buy cost-effective plastic canisters, Shanghai Gensyu Packaging Co., Ltd. will provide you with the best products.